Digital Marketing Experts Sydney
Digital Delicate is a team of digital marketing experts in Sydney. We offer full-service digital marketing services and adopt a creative approach in every step of the process.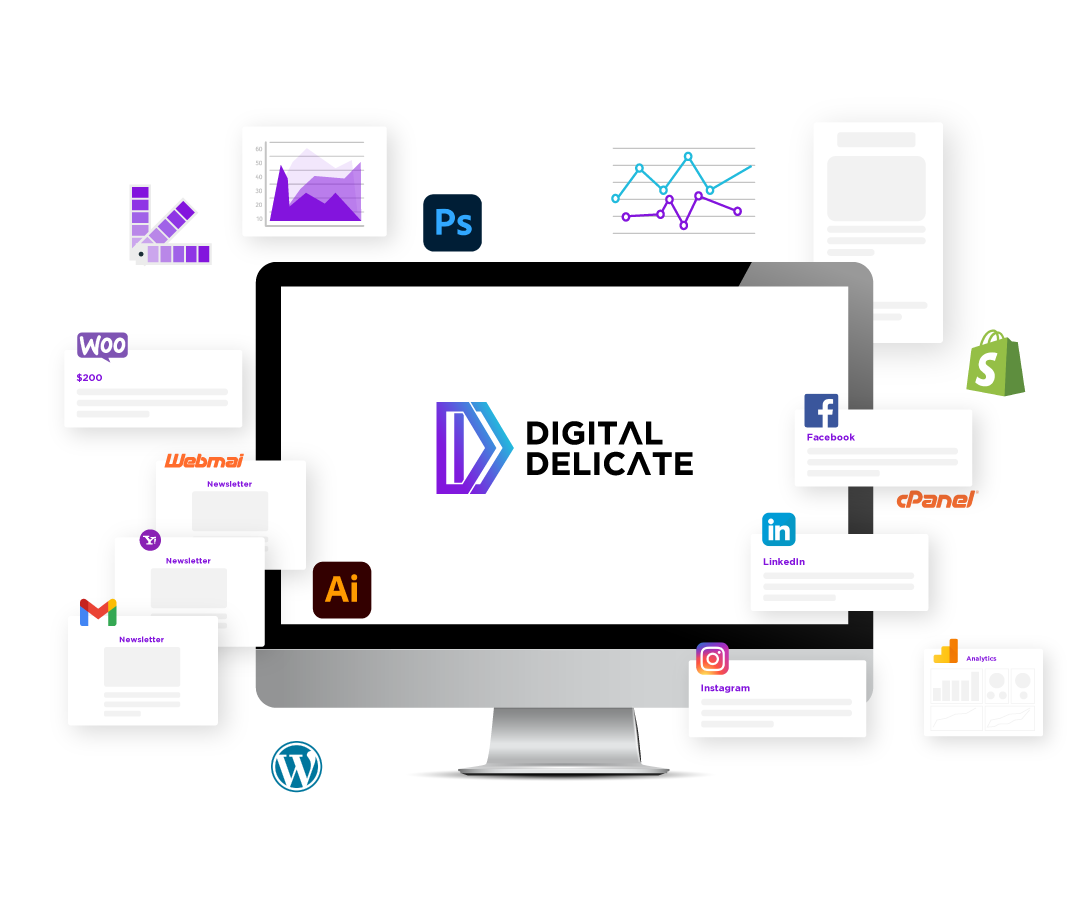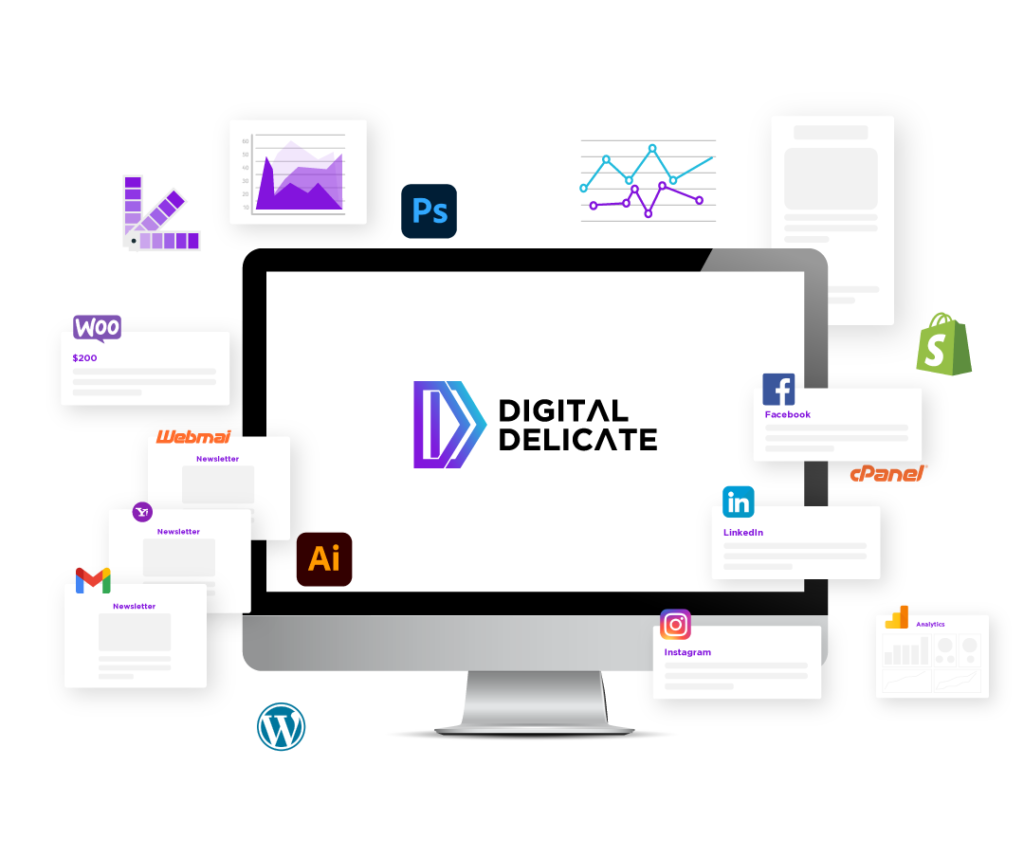 Our marketing team carefully considers every aspect of creation to deliver engaging, functional, and responsive websites and marketing needs for your business.
We provide IT and digital marketing services aiming the small & medium-sized businesses to turn to online marketing advice.
We want to be the sort of people that you want to spend more time with. Our success with just two metrics, the ROI we deliver and the quality of our client relationships.
Digital Marketing Company in Sydney
We are powered by creativity and driven with the ambition to lead you on the road to digital success. We specialise in Search Engine Optimisation, Social Media Marketing, Web Design and Development, mobile app development, graphic design, CRM, web analytics, and other digital marketing services.
Our Sydney digital marketing team is passionately providing our clients with cost-effective strategies to create and grow their business, exceeding objectives and expectations.
Digital Delicate specialises in Digital Marketing services in Sydney that are successful, innovative, professional, cost-effective, and high quality. We are dedicated and passionate about achieving top-notch business services.
To be a one-stop destination of digital marketing solutions in Sydney. To help small to medium businesses increase ROI and accelerate growth. We keep ourselves updated on the latest trends to provide satisfactory results to our trusted clients.
We work with you every step of the way. We make sure your voice is heard and your requests considered.
If something isn't working, our digital marketing team adapts quickly. You give us your trust and so we'll work a little harder than the rest to prove this to you time and time again.
We are strong believers of growth , we are dedicated to the betterment of our craft so as to provide our clients with the best of service.
Digital Delicate is a digital marketing agency based in Sydney. We deal in branding, SEO & PPC, social media campaigns, website design & development, and much more!
We are a full-fledged team of digital marketers which provides complete digital marketing services for your brand. We are specialized in new ventures and know how to build your idea into a successful project by using our compelling marketing approach.
Search Engine Optimization
E-commerce Design & Development
Our team is here because we aspire to grow your business. And given our extensive experience in almost every industry, we can do that for you. Because we will build and manage your digital marketing strategies to get sales, leads and maximise your online presence.
Let's start building your brand
Being a business owner, it's difficult to manage everything, that is why you need a specialized marketing team who can help you to develop your website, promote you online, get leads, convert leads into customers.