E-commerce Design and Development
Digital Delicate is a team of digital marketing experts in Sydney. We offer full-service digital marketing services and adopt a creative approach in every step of the process.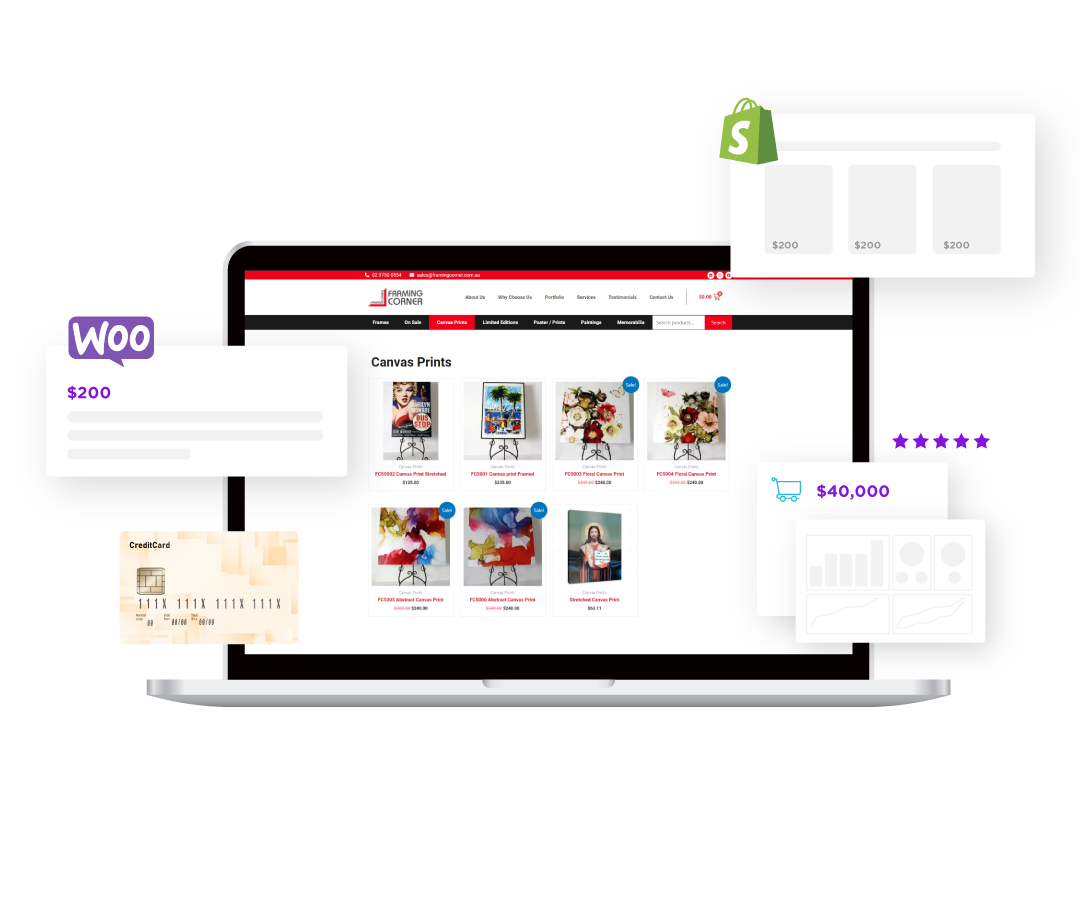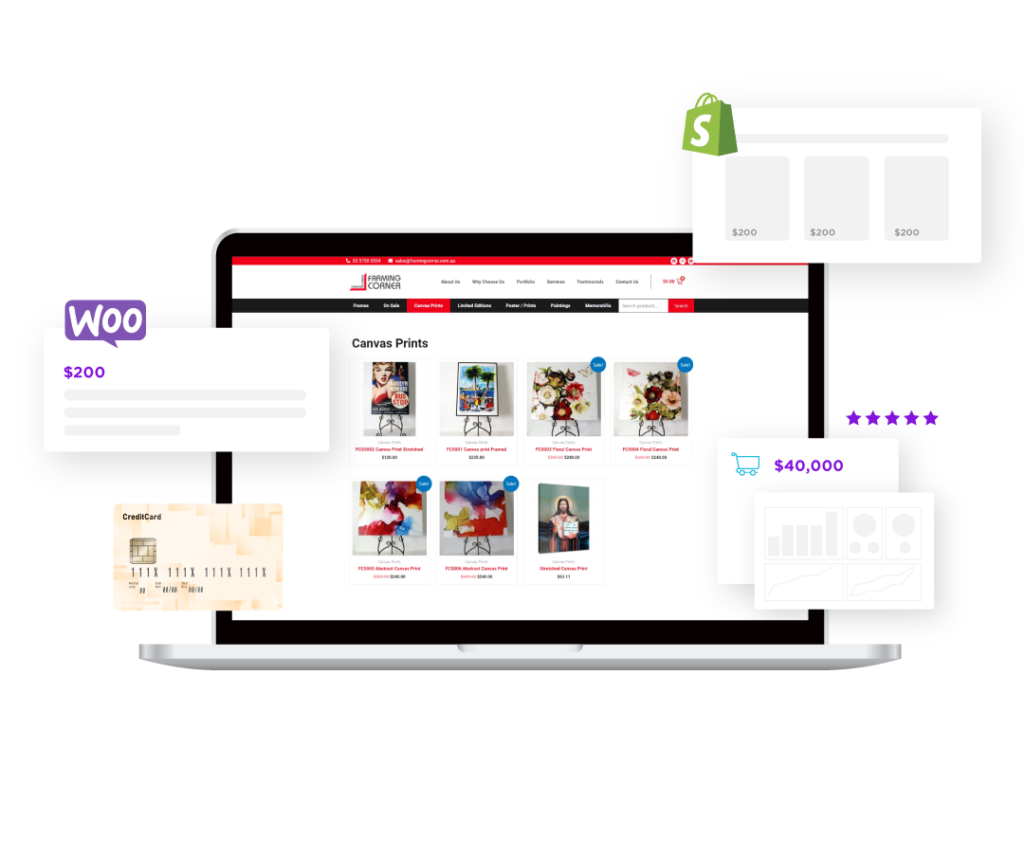 Digital Delicate offers premium Sydney eCommerce web design and web development. eCommerce also known as Electronic Commerce the refers buying and selling online. eCommerce also includes transactions, data's and customer safety and privacy
Our Sydney web developer team can plan, develop and analyze the things you need to start your store online. To stand out and ensure the best experience to your eCommerce store.
Why choose our eCommerce web development services?
Selling and Buying will be automated.
Establish your online store and increase your store visibility online.
E-commere do all the process and help you reach more customers online.
Limitations will be an option and buyers can buy at any time.
Our eCommerce web design and development solutions
Our extensive range of services makes us a reliable eCommerce website development company as we cater for different niches in the market.
We create online stores that sell your products, conveniently and efficiently.
We create product and sales-driven landing pages aligned to your digital marketing strategies.
We provide web maintenance and cyber security services to protect you from hackers.
Optimized website for fast content delivery for visitors.
Our eCommerce web development process
We design eCommerce websites in Sydney for users they can trust, providing secure transactions and concerned about privacy. The user experience and user interface are our top priorities to adopt a quality eCommerce site.
Concept
We set a face to face meeting to discuss your goals and expectactions for the E-commerce website
Design
We ensure your website is created with scalability in mind, correctly monitoring results and creating actionable goals for your website to keep your store relevant.
Test
The store will be test with all the functionalities including the safety and fraud.
Execute
Make the store live and start selling.
Let's start building your brand
Being a business owner, it's difficult to manage everything, that is why you need a specialized marketing team who can help you to develop your website, promote you online, get leads, convert leads into customers. 
We've worked on various projects in the past and still working on a few projects and we've put our best in marketing and promotion and that is why we're having 100% job success scores and list of good clients and they're enjoying our services and getting the best results.
We've worked on several projects in the past few years and we have 100% success in our work, it's not because we're professional, but it's because we're dedicated to our work and we love our job. That is why people have shown their interest and trust in us and we've made that happen. Check out our latest client's portfolios.